Breaking Ground's May 2nd In-Person Job Fair
Organization:
Breaking Ground
Who is this opportunity for?
Adults
Deadline:
This is a one-time job fair on Tuesday, May 2, 2023 from 11AM – 3PM.
To obtain more information, ask questions or sign up please contact:
Organization:
Breaking Ground
Tuesday, May 2nd – 11am to 3pm
Prince George Ballroom
15 East 27th Street
New York, NY 10018
Attend Breaking Ground's 2nd in-person job fair and join a growing organization committed to developing and sustaining supportive,
affordable housing, and outreach support. Openings located throughout Brooklyn, the Bronx, Manhattan, and Queens.
For more information on benefits and available openings visit breakingground.org/careers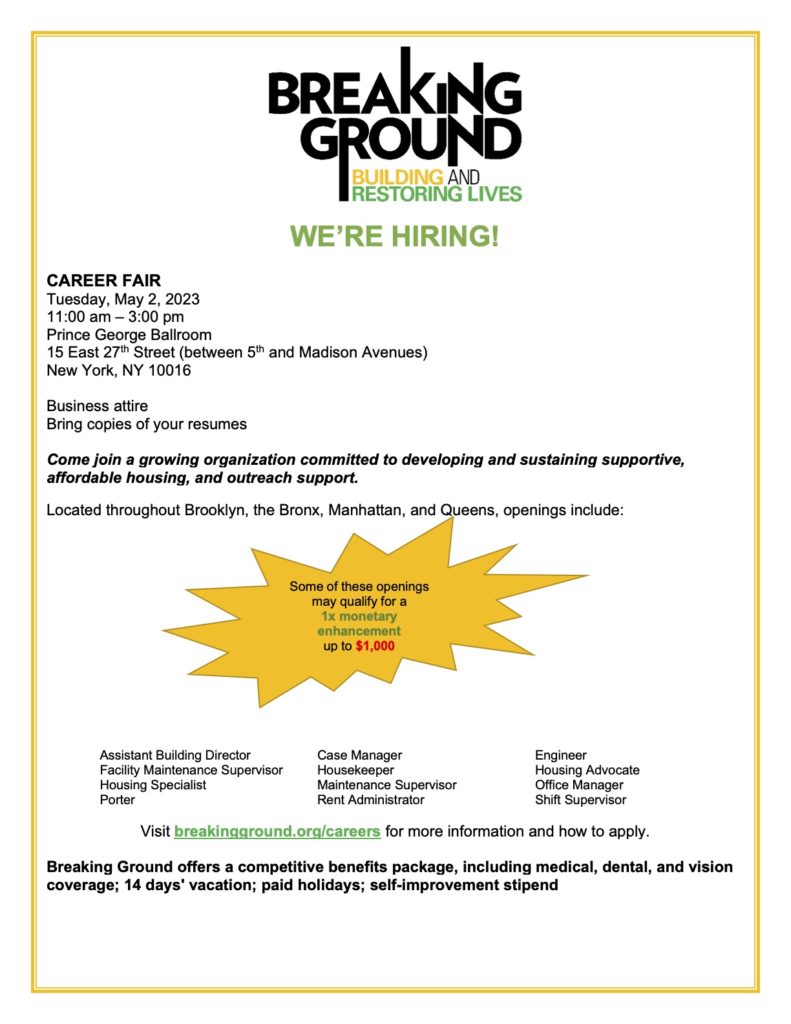 Please note that this opportunity may no longer be current. Please contact the provider for the most up to date information.