Direct Support Professional Training
Organization:
Institute for Career Development (ICD)
Who is this opportunity for?
Adults, People with disabilities
To obtain more information, ask questions or sign up please contact:
Organization:
Institute for Career Development (ICD)
ICD's Human Services vertical offers an innovative training program where people with disabilities can earn industry-recognized skills and certifications.
The Direct Support Professional program is a five-month, hands-on training that prepares students for employment in paraprofessional positions to support individuals with intellectual or developmental disabilities by teaching them how to build trusted relationships, promote the health and safety of their clients, and apply a person-centered approach to a client's well-being. The program includes accessible classroom instruction, hands-on activities, work readiness training, a pathway to CPR and Mandated Report (Identifying and Reporting Child Abuse and Neglect) certifications, and connection to employment opportunities.
In the program, students receive:
Robust classroom instruction
Work readiness training
Internship experiences
CPR certification and a Certificate of Completion in Identification and Reporting of Child Abuse and Maltreatment
Job placement and retention support
Graduates will be ready for entry-level positions as Direct Support Professionals, including: Community Habilitation Specialist, Job Coach, Community Support Worker, and more.
Eligibility
You may qualify if you:
Are a New York State resident
Have a documented disability
Are unemployed or underemployed
Have an 8th grade reading and writing level on TABE
Have a 6th grade math level on TABE
Have a High School Diploma or equivalent
Have excellent emotional maturity, responsibility, and ability to tolerate stress
Are able to commit to the five-month training without missing a class
Are legally authorized to work in the U.S.A.
Other factors may impact your eligibility.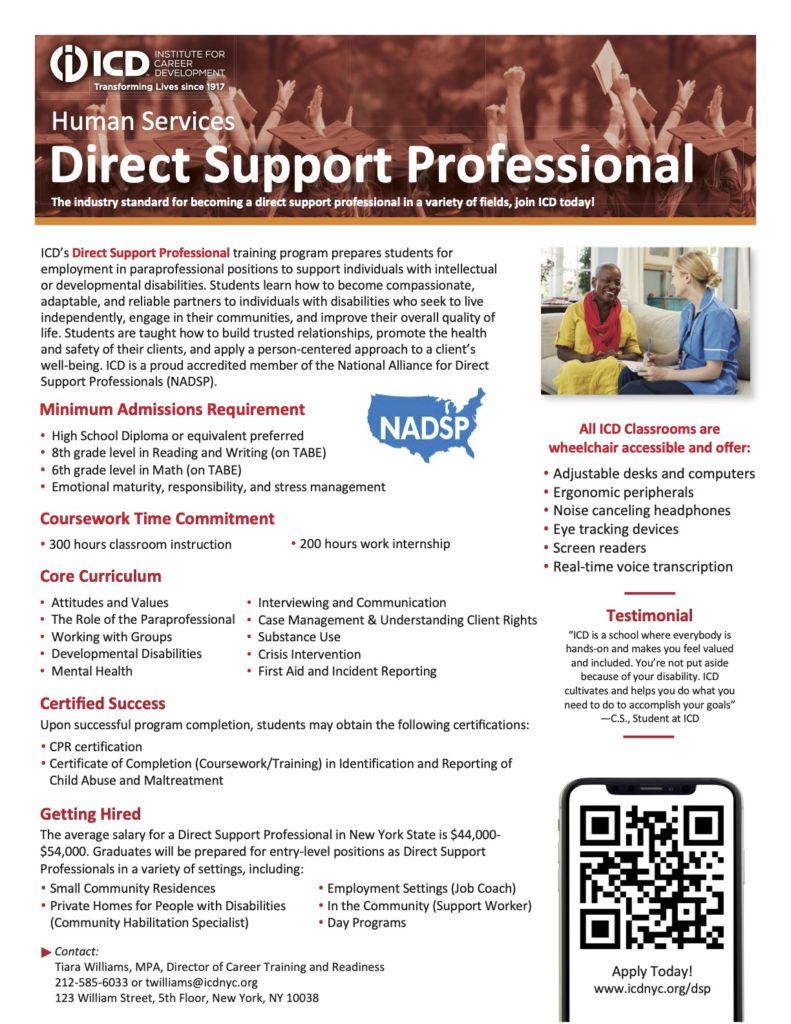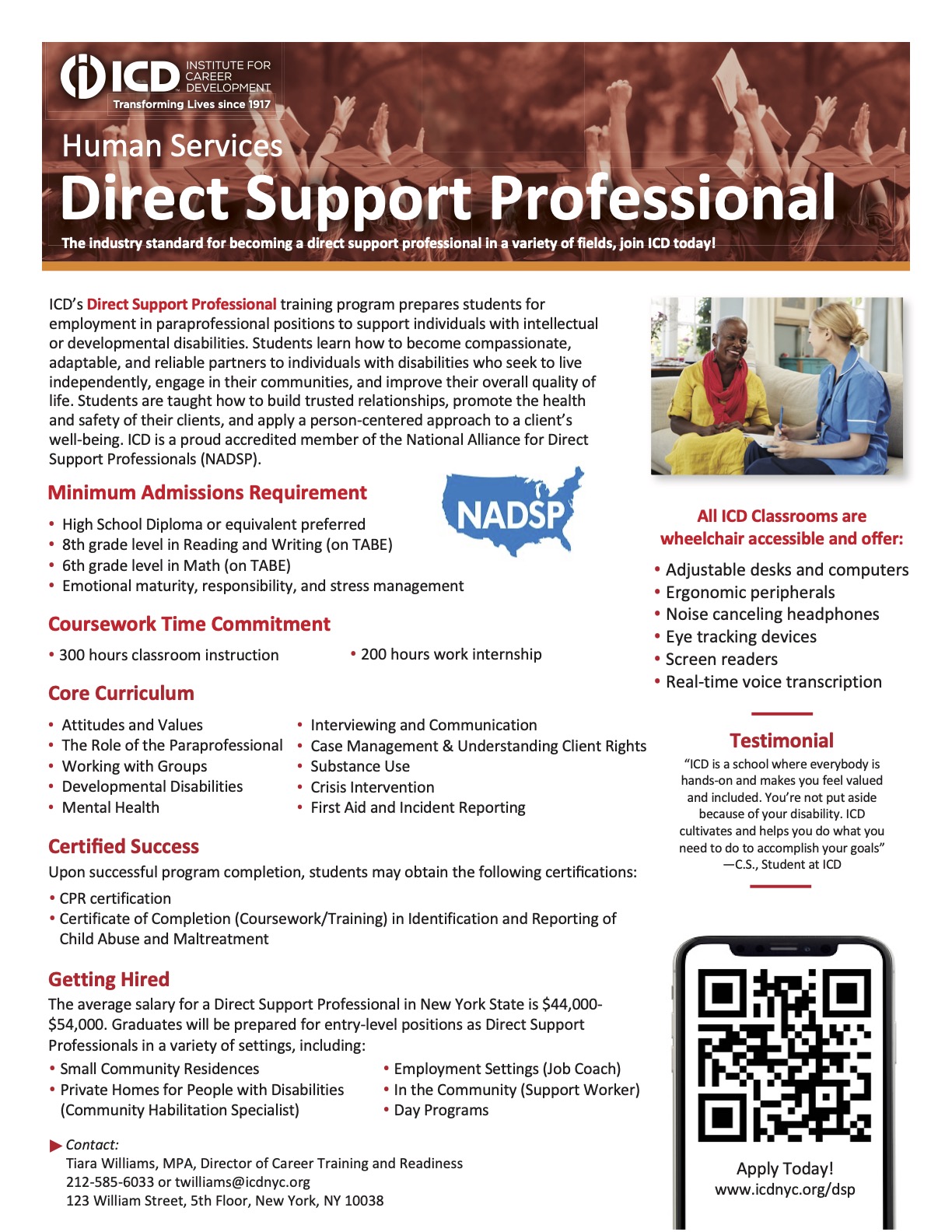 ---
Please note that this opportunity may no longer be current. Please contact the provider for the most up to date information.