Swim Skills Clinics 2023
Agency:
Department of Parks & Recreation (DPR)
Who is this opportunity for?
Everyone / Anyone in need
To obtain more information, ask questions or sign up please contact:
Agency:
Department of Parks & Recreation (DPR)
Join DPR's free Swim Skills Clinics on Saturdays at Constance Baker Motley Recreation Center in Manhattan! Participants learn and develop advanced swim skills, including proper swim form and speed. These clinics are helpful for those working on passing the NYC Parks Lifeguard qualifying test.
Participants may attend as many or as few Saturdays as they wish. Classes are free and do not require membership, but registration is required for each session. Instructors will share stroke assessment and improvement tips. Each participant will receive handouts on workouts and drills to improve performance in the water, including speed, fitness/endurance, and stroke technique.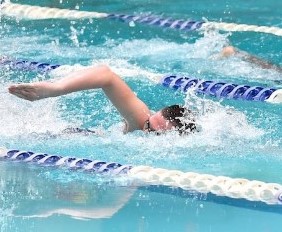 ---
Please note that this opportunity may no longer be current. Please contact the provider for the most up to date information.