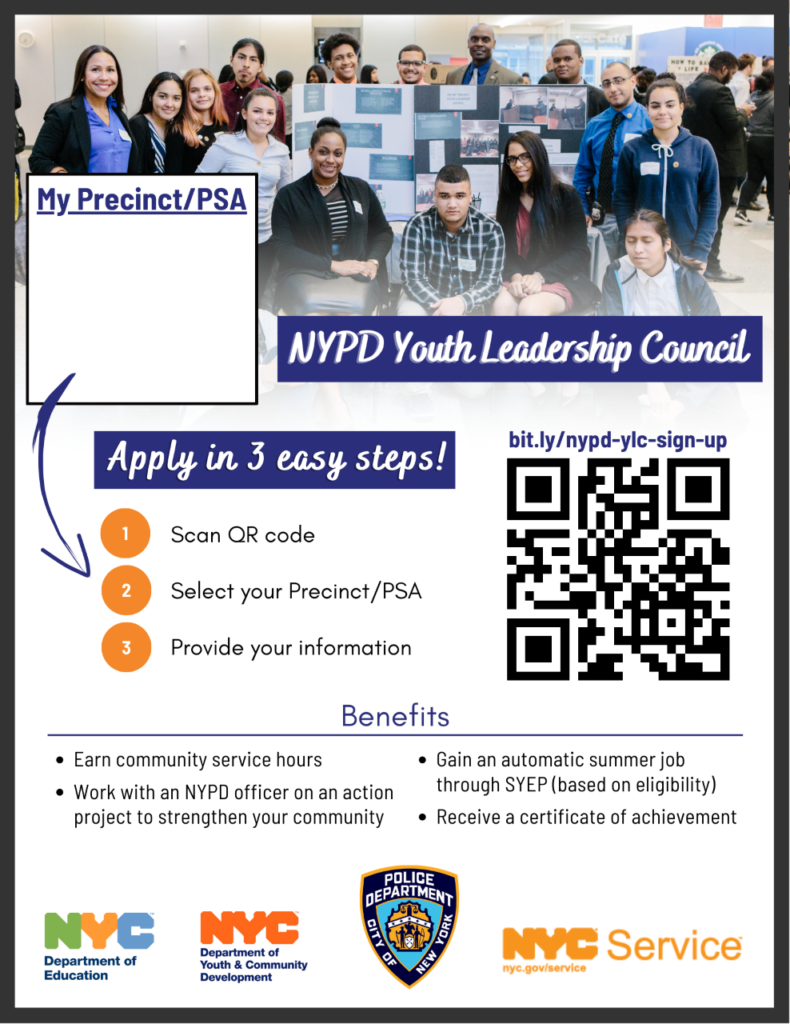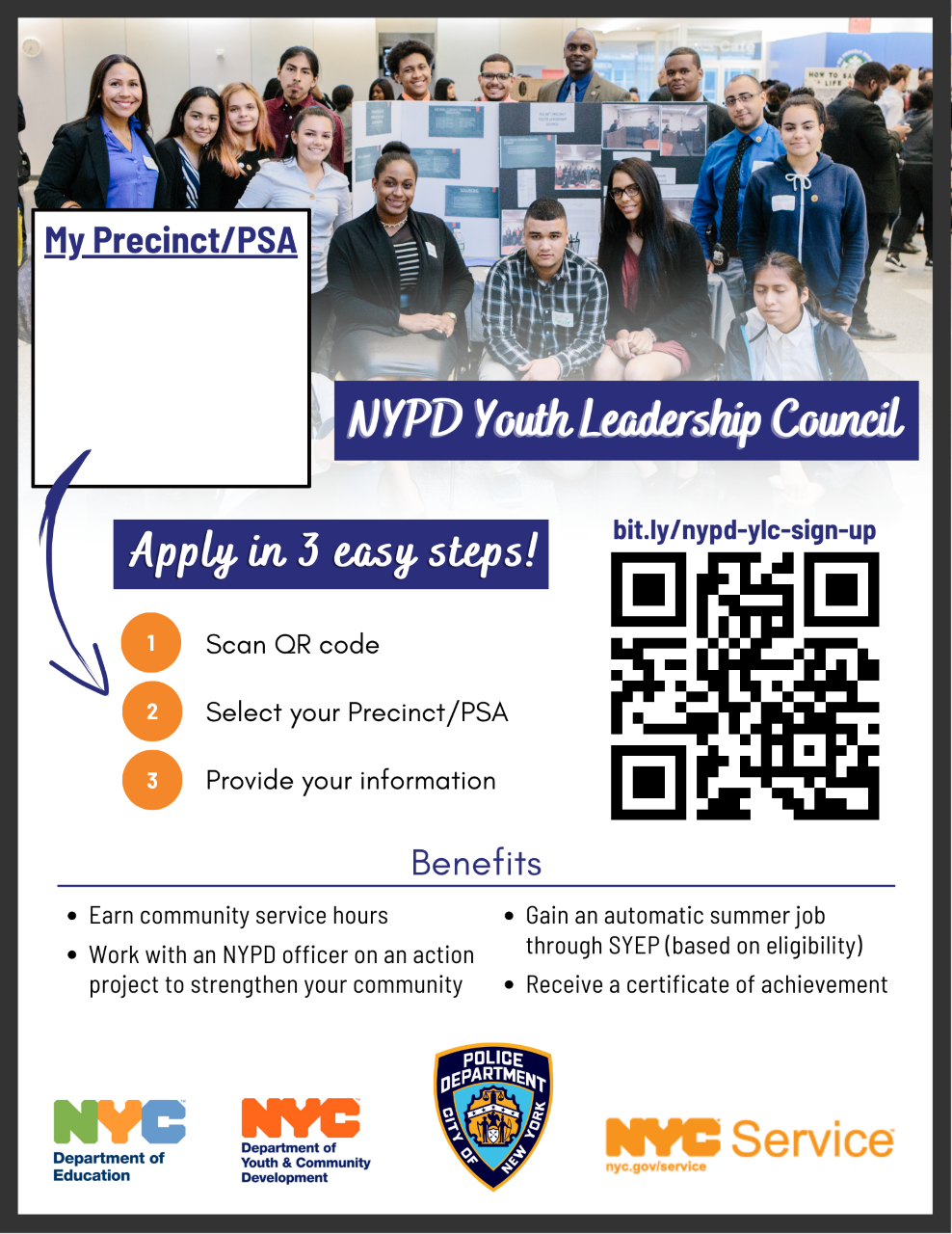 Join a NYPD Youth Leadership Council (YLC) to share your ideas and help the community. Partner with an NPD
The NYPD YLC is open to youth between the ages of 14 and 21. This is a great opportunity for all teens, not just those interested in law enforcement.
Our local NYPD YLC is scheduled to meet once weekly, Thursdays at 4pm at the Kensington Library at 4207 18th Avenue.
Sign up at bit.ly/nypd-ylc-sign-up or use the QR code in the flyer and select your precinct.