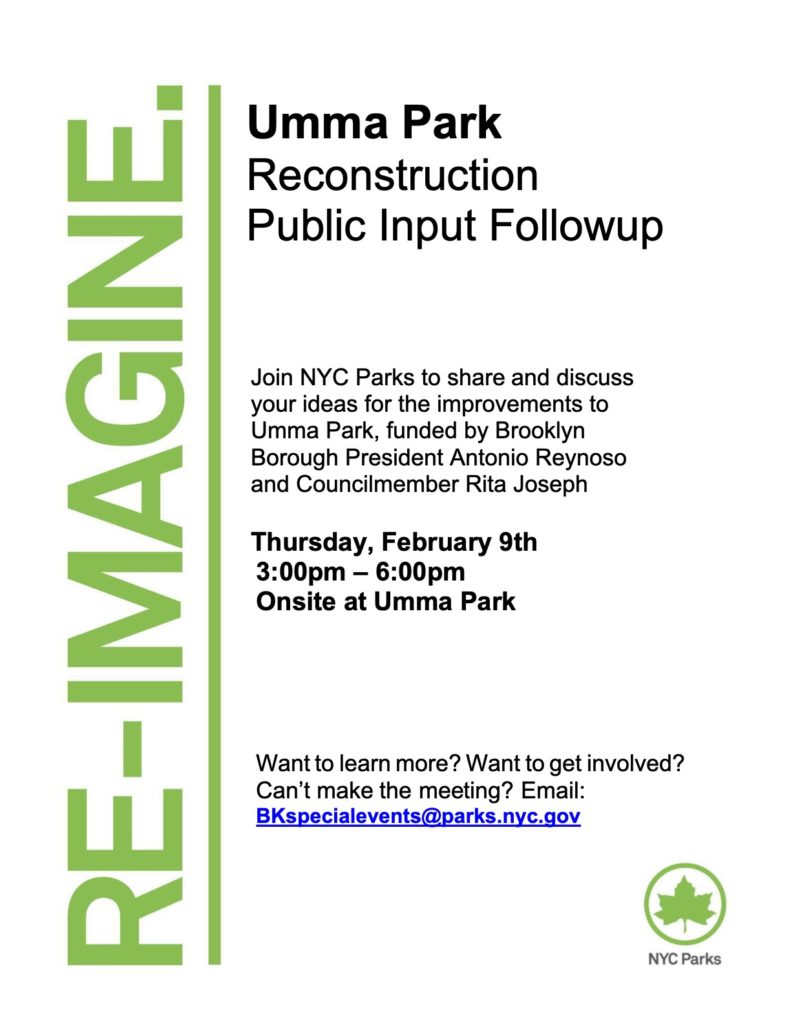 The Department of Parks & Recreation will set up an informal gathering at Umma Park on February 9 to collect the input of those park users that may have not have been able to attend the online public input meeting held on December 14, 2022.
Please drop by the table and talk to Parks staff about your ideas for improvements to the park.
Thursday, February 9th
3:00pm – 6:00pm
Onsite at Umma Park
(Woodruff Avenue and Ocean Avenue)
For more information please contact BKspecialevents@parks.nyc.gov
View flyer.