GENuine Connections
Who is this opportunity for?
High School Students, Seniors
Deadline:
Register by October 9,2023. The upcoming Fall semester starts 10/16/23.
To obtain more information, ask questions or sign up please contact:
Looking for a way to build community? GENuine Connections is a free, virtual program, where teens and adults (65+) connect in small, multi-session groups to hear each other's perspectives, bridge the generational divide, and have fun. Since they meet on Zoom, you don't even have to leave home! Plus, they're conveniently scheduled on weekday evenings, when most of us are home. Read more about them: https://www.dorotusa.org/genuineconnections
Workshops all year round!
UPCOMING 2023 PROGRAM DATES:
FALL SEMESTER: October 16 – December 14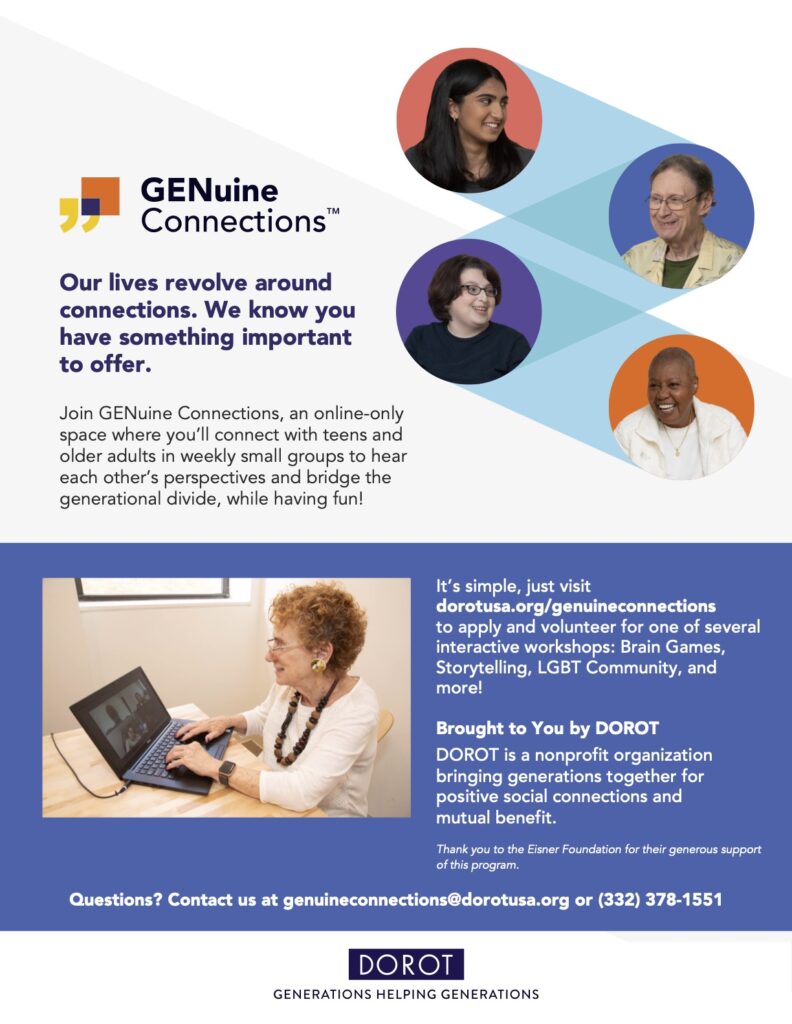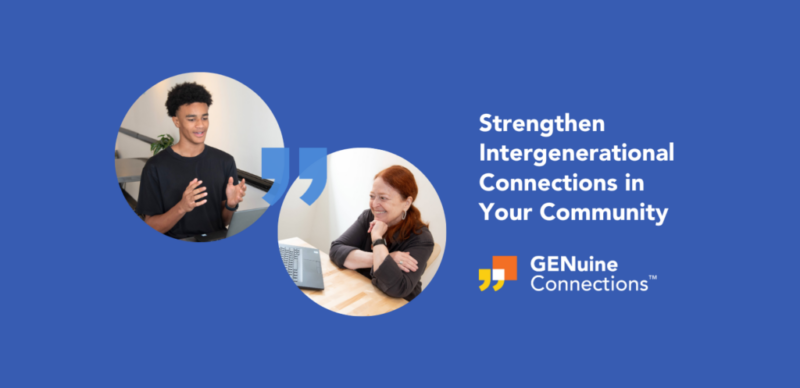 ---
Please note that this opportunity may no longer be current. Please contact the provider for the most up to date information.