Internships Opportunities for Teens
Organization:
Brooklyn Public Library
Who is this opportunity for?
Teenagers
To obtain more information, ask questions or sign up please contact:
Organization:
Brooklyn Public Library
BPL is recruiting teens for internships and other paid opportunities. Teens can earn a stipend and recieve volunteer service hours and resume-building experience at programs that teach about tech, early childhood literacy, library careers, books and publishing, and more. Applications are due at different dates in October, find out more here.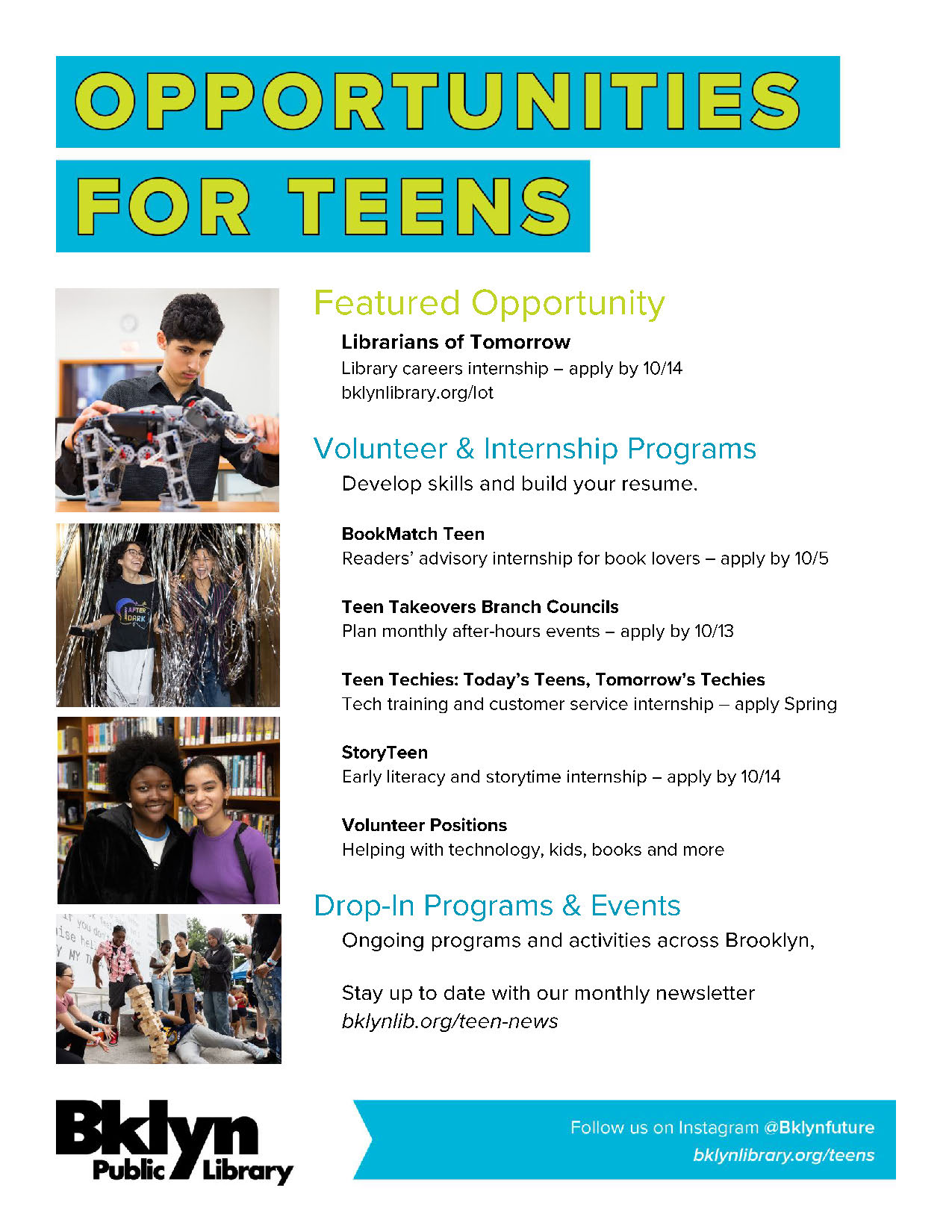 Please note that this opportunity may no longer be current. Please contact the provider for the most up to date information.