Free Immigration Legal Consultations
Resource for:
Immigrants / Refugees / Asylum Seekers
To obtain more information, ask questions or sign up please contact:
Talk face-to-face with a lawyer about:
Temporary Protected Status (TPS)
Immigration Referrals
Request for Evidence (RFE)
Family Reunification Parole Processes
Application for Employment Authorization (EAD)
and more
Must call for an appointment!
For information call 718-362-3162 or email info@lohnyc.org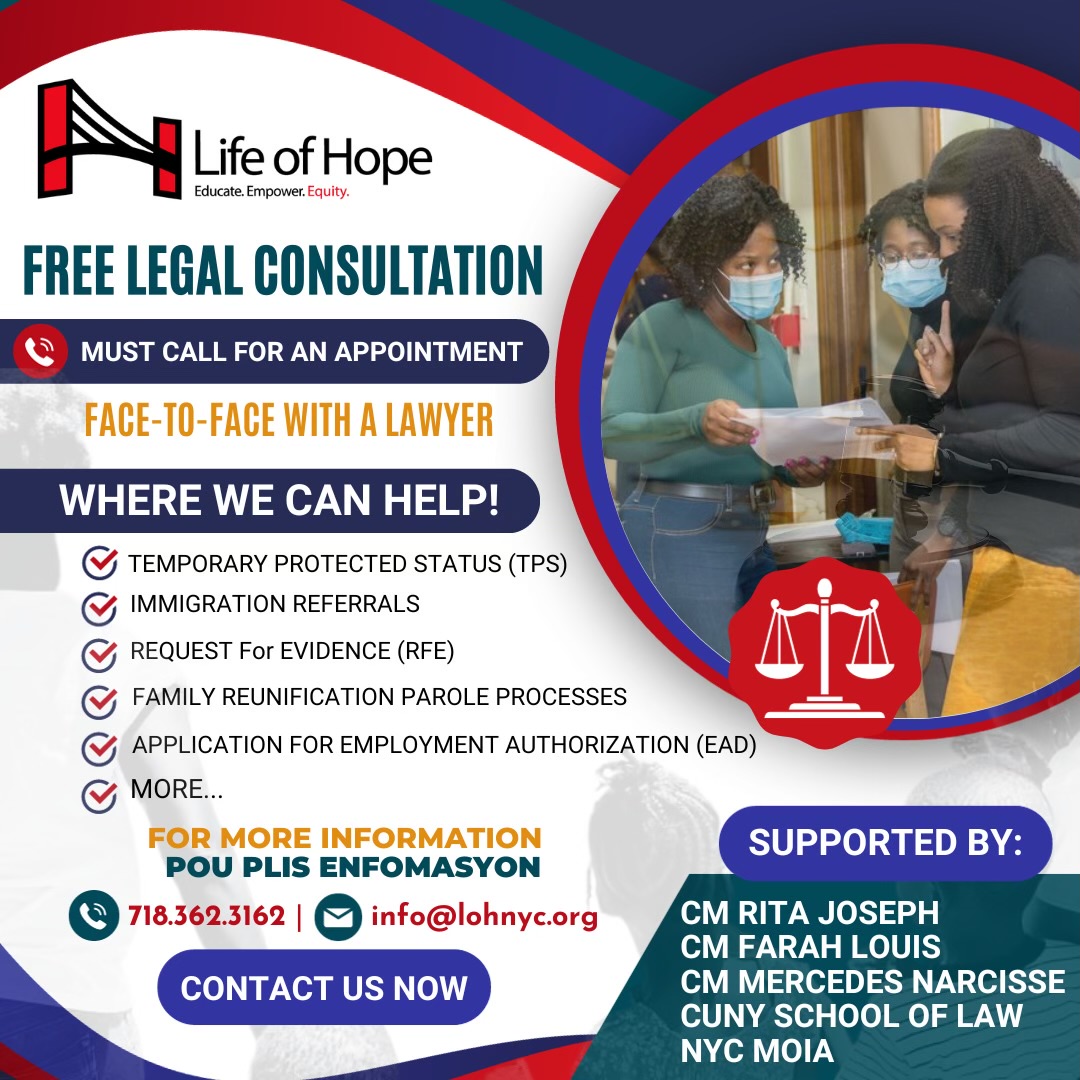 Please note that this opportunity may no longer be current. Please contact the provider for the most up to date information.